Register for our Free Monthly Newsletter and you will be entered in to the draw to win a POPALOO-PORTABLE CAMPING TOILET Worth £74.95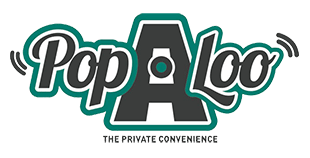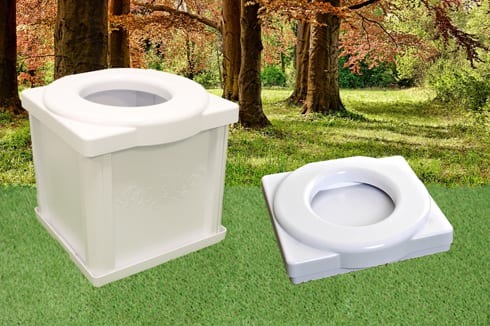 Popaloo-Portable Camping Toilet
Popaloo toilet with ten Powder bags, Bio Degradable refreshing coin towels,Toilet Tissues and Carry case.
Dimensions:
420mm  square x 90 mm high closed.
420mm  square x 430 mm high open.
Weight 4.28 kg
Shipping FREE to UK mainland.
The Popaloo toilet is 100% Made in England, it is a unique compact and highly portable toilet that uses a dry powder waste gelling system within a Bio Degradable bag.
The powder in each bag has the capacity to gel 2.5 to 3.0 litres of fluid or solid waste.
When packed away the Popaloo is just 420 mm square and 90 mm high, if you turn a credit card on it's end that will show you exactly what it packs away to … when assembled it builds in less than 20 seconds to normal UK loo seat height of 430 mm …so it is all familiar territory and extremely stable and comfortable.
The Popaloo is supplied with 10 Eco powder waste bags,Bio degradable toilet tissue, Bio Degradable refreshing towels all in a handy carry case.
The Popaloo toilet components weigh just 4.28 Kg and has been weight tested to 175 Kg.
Terms and conditions apply. Draw date: 1st March 2021. Entries after this date will still get registered to recieve the newsletter but will not be entered into the draw. UK registrations only.
Register for our Free Monthly Newsletter and you will be entered in to the draw to win a POPALOO-PORTABLE CAMPING TOILET Worth £74.95