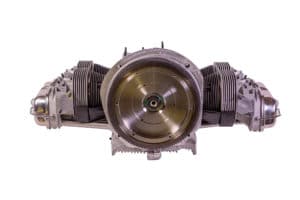 One such tactic to avoid a harsh ride is to employ the use of Dropped Spindles. They raise the wheels up into the arches but retain the original shock absorber mounting points keeping the length of travel as standard.
In exchange for an increase in track of 1cm per side, your Type 2 will sit 6cm lower to the ground, closing an unsightly arch gap and giving you the nose down look you were after without reaching for the welder.
Machined to accept 1973 onwards brake calipers, they will fit all years of Bay Bus, but late-spec front brakes must be installed at the same time. This does mean owners of 68-70 vehicles running mixed stud patterns or having to convert from 5/112 back to 5/205 PCD.
On sale with the good folk at Heritage Parts Centre and priced at £194.95 a pair, you can pick up a set online by searching for part number AC405310 or by calling their team on 01273 444000.